Conclave @Hyderabad_2016_NSH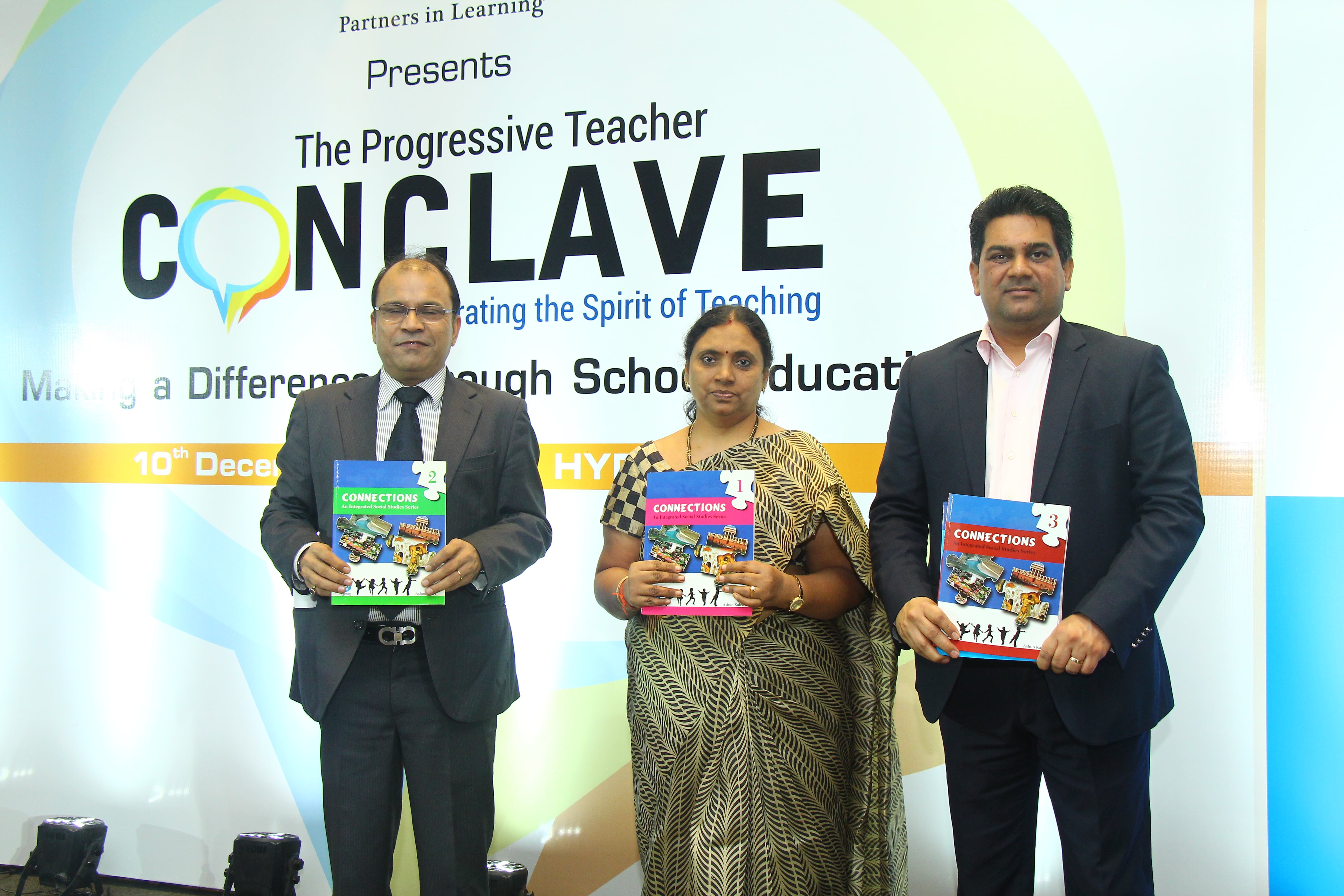 ---
Another grand session of The Progressive Teacher Conclave, commenced at Hyderabad, the 'City of Nawabs'. The event was hosted by New Saraswati House India Pvt. Ltd. on Saturday, 10th December, 2016 in ITC Kakatiya, Begumpet, Hyderabad. As always, the event hall was full of enthusiastic teachers, principals and various other educationists. The session started with a welcome note by Ms Jyoti Nanda, the Publishing Head along with a beautiful introduction about Hyderabad, the City of Nawabs. Ms Rita Wilson shared her wonderful journey of a teacher cum facilitator. Dr Prabhat Kaushik, Director General, Zee Learn was the Keynote Speaker who spoke about a number of his experiences and revolutions he has brought out in the education sector through various of his contributions. There were two panel discussions with the following speakers and moderators:
Panel Discussion 1- Creating a Responsive Classroom through Collaborative Learning
Moderator: Lt Col (Retd) A. Shekhar- Principal Atul Vidyalaya
Speakers:
Ms Rani- Academic Director, Ravindra Bharathi Global School
Ms Amritha Chandra Raju- English HOD, The Hyderabad Public School, Begumpet
Ms Jayanthi Venkataraman- Principal, Sister Nivedita School, Hyderabad
Panel Discussion 2- Critical Thinking for the 21st Century in Your Classroom
Speakers:
Moderator: Mr T. Sathish Kumar- CEO of Little Sparks Global School, Hyderabad
Mr Prem Shankar Dubey- Principal and Correspondent, Shanthiniketan Group of Schools, Hyderabad
Ms K. Lakshmi Rao- Academic Director, Jain International Group of Schools
Ms Raghu Kumari Kolli- Executive Director, Akshara Group of Schools, Hyderabad
Both the sessions were very interesting followed by interactive Q and A. The audience raised a number of questions to which the speakers gave clarity on. There were a number of Book Launches including Tippy Tippy Tap- a series on pre primary education, Connections- Social Studies and SemesterPlus- a semester series. There were tokens of appreciation to appreciate the contributions by the respected guests of honour. The participant teachers were rewarded with certificates at the end. The event was a great success and appreciated by all present.